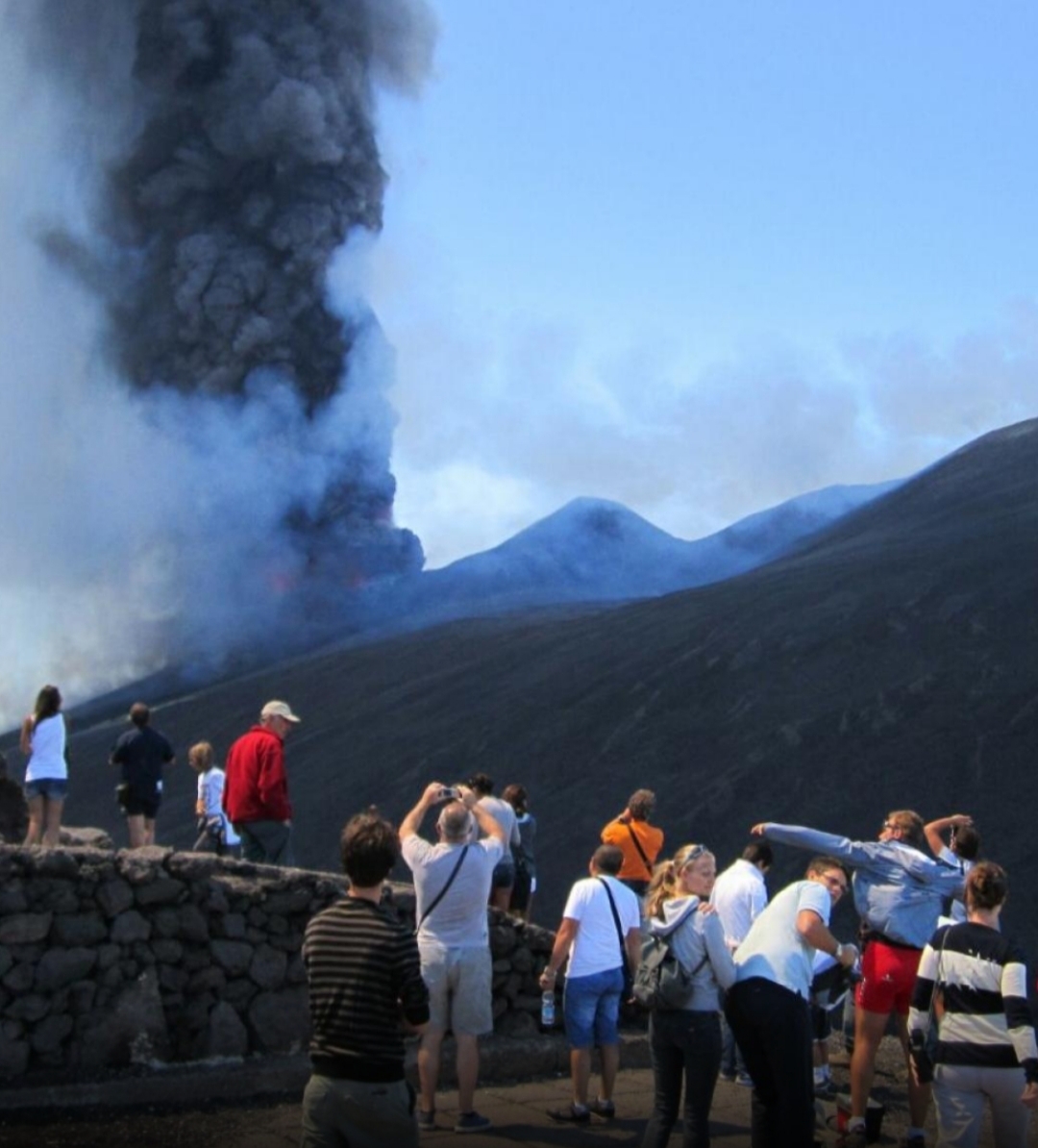 Etna Tour in 4×4 and Trekking
Recommended Excursion
Etna Tour
Route : Mixed Trekking /Jeep
Difficulty : Easy 
Duration :  5h Ca 
Price : 59,00€ Adults
Contacts: Phone:  +393476670343  
This high altitude excursion will allow you to visit Mount Etna in just half a day without neglecting any aspect.
It will be a fun, adventurous and interesting experience.
We start from your hotel or from our meeting point which is located in Linguaglossa in Viale Tommaso Fazello 30, in the center between Etna Taormina and Gole dell'Alcantara, and is only 8 kilometers from the motorway exit.
Often our guests at the end of the tour move to take a relaxing bath in Taormina or the Alcantara Gorges for the after tour being very close
From the starting point agreed with our authorized 4 × 4 vehicle we head north-east, after a couple of km we will stop inside the national park, accessible with an authorized guide since there are about 45 side craters.
After a walk of about 40 minutes we will visit 5 craters, one is still open and it will be possible to observe the real size of a crater.
In this area all types of lava, minerals, volcanic desert and pioneer plants of our volcano will be observed.
After visiting the high altitude craters, with our jeep we will go off road for 2 km to discover the last major eruption on the North Face.
Finally on the east side, we will visit, with helmets and lamps provided by us, some small craters inside, an expansion chamber with small stalactites and a 26 km fracture that divides Etna into 2 parts, it moves 14 millimeters the year.
We do not visit the tourist area with shops and restaurants but only the areas of volcanological and scientific interest with a qualified guide.
Excursion also suitable for families with children.
All equipment, shoes, jackets, lamps and helmets will be provided free of charge.